My favourite books of the year so far
We're a little over halfway through the year now, and I've been enjoying seeing other people's lists of their favourite books so far, so I thought I'd make one myself! Here are the books that I've really enjoyed in 2018.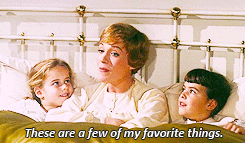 Annihilation by Jeff VanderMeer
A surreal, dreamy novel following a nameless narrator as she travels into the heart of the mysterious Area X with a group of fellow scientists, in order to discover why all the previous expeditions have never returned. VanderMeer writes about nature and paranoia and an alien presence with perfect tension. The film (on Netflix) is great, and I can't wait to read the rest of this trilogy (which I just happened to pick up at a car boot sale last weekend!).
Between the World and Me by Ta-Nehisi Coates
A lyrical, cutting exploration of race in the USA written in the form of a letter to the writer's son. At first his style felt a little complex, like I couldn't quite get hold of the writing, but then something clicked and I thought Coates' dismantling of race – through the figure of the constantly attacked black body – was some of the most poignant writing I'd ever read.
Alias Grace by Margaret Atwood
A stunning fictional account of the real-life 19th-century 'murderess' Grace Marks, who was imprisoned for decades for the murder of her master and his housemaid. Atwood weaves together letters, reports, newspaper cuttings and detailed first-person accounts from Grace's perspective to tell a story of rage, jealousy and the mistreatment of women. I just watched the very faithful Netflix adaptation of this, which I highly recommend, and the story has inspired me to make a quilt.
Icebreaker by Horatio Clare
A non-fiction account of Clare's ten-day adventure aboard a government-owned Finnish icebreaker ship, cutting channels for cargo ships across the frozen Bay of Bothnia. Clare writes beautifully about the landscape (sea, ice, weather) and the ship, and he also incorporates Finnish history and politics, and deft characterisations of his shipmates. It's funny, too.
I Am, I Am, I Am by Maggie O'Farrell
An autobiography told through the author's brushes with death. I read this in a single day and loved everything about it – the writing style, the storytelling, the character of the author herself. It's moving and beautiful and it gives you a new perspective on your own mortality. I'm quite sure this will still be one of my favourite books of the year come December!
---
What are your favourite books of the year so far? Let me know with a comment down below!
Do you want to read any of these books? You can buy them here:
Annihilation
Between the World and Me
Alias Grace 
Icebreaker: A Voyage Far North 
I Am, I Am, I Am
[Disclosure: Above are affiliate links. If you buy a book through those links, I get a small cut, at no extra cost to you.]