Posted on January 23, 2018
Books to movies 2018
Book to movie adaptations: love them or hate them, they're here to stay, and each year I like to look ahead and see what's coming up for book lovers on the silver screen.
But before we get into what this year has in store, lets take a look at the adaptations I watched in 2017.
Hidden Figures
Based on a non-fiction book by Margot Lee Shetterly, this wonderful film tells the story of three black female mathematicians working at NASA in the 1950s and 1960s. I think the film is interesting, inspiring and empowering – I loved it!
Silence
Shūsaku Endō's novel about 17th-century Portuguese missionaries in anti-Christian Japan is brutal and asks some big questions about religion and faith. It's brilliantly brought to the big screen by Scorsese, who does a faithful job of showing the story in all its chilling detail.
My Cousin Rachel
A fantastic adaptation of Daphne Du Maurier's classic novel (which I haven't read but really must), Rachel Weisz plays the deliberately ambiguous Rachel, a woman who might be a master manipulator or might be totally innocent. Apparently Weisz decided on Rachel's guilt/innocence before filming but didn't tell anyone.
Blade Runner and Blade Runner 2049
This year I watched the original Blade Runner for the first time (I know, late to the party!) on the same day as finishing Do Androids Dream of Electric Sheep?, the Philip K. Dick book on which it is based; later in the year I saw Blade Runner 2049 at the cinema. I found the first film more arty and confusing than the second, but I loved the music and cinematography in both.
IT
Stephen King's terrifying clown Pennywise is portrayed in the 2017 adaptation of IT by Bill Skarsgard, and he is certainly disturbing! This is straight-up horror that piles on the tension and jump scares and gore to pummel its audience into submission. I thought it was great!
The Disaster Artist
I love the cult classic film The Room without irony; it does something entirely inexplicable to my brain. The Disaster Artist is the real-life account of the filming of The Room, written by Greg Sestero, one of the stars. In 2017 the Franco brothers put this behind-the-scenes story on screen, and the film wonderfully captures the hallucinogenic madness of The Room, its creator Tommy Wiseau and the fan base it has created.
Under the Skin
I loved Michel Faber's novel on which the film, starring Scarlet Johansson, is based. However, the film tells a very different story, using the source material as more of a jumping-off point than something to directly adapt. I much prefer the book. I found the film interesting, but too detached and arty for me.
The Circle
Oh boy, The Circle is not very good. It's based on a novel by Dave Eggers, which I haven't read so I can't make any claims about the book. The film, however, is too interested in style over substance (ironic, given that it's about how social media makes us all care too much about style rather than substance), and it totally undermines its own point at the end. Skip this one.
So those are the adaptations I saw in 2017, but what can we look forward to in 2018? Here are some of the biggest and most exciting adaptations coming our way this year!
Annihilation
I have the novel by Jeff VanderMeer on my bookshelves and I really want to read it before the film comes out. The story is about Area X, a place cut off by a strange biological hazard, and a team of female scientists who set out to investigate it. Sounds right up my street!
Starring: Natalie Portman, Gina Rodriguez, Tessa Thompson, Oscar Isaac
Directed by: Alex Garland
Red Sparrow
Jason Matthews' novel is about a ballerina who becomes a spy after an injury ends her dancing career. The trailer reminds me a little of Atomic Blonde, which I loved.
Starring: Jennifer Lawrence, Joel Edgerton, Charlotte Rampling
Directed by: Francis Lawrence
A Wrinkle in Time
I've heard of the original sci-fi novel (written by Madeleine L'Engle) by title alone, but now that I've researched it I'm definitely interested. 14-year-old Meg's father goes missing after inventing the tesseract, a device which enables the user to travel through space and time, so she sets off to find him. There are alien planets in it!
Starring: Reese Witherspoon, Mindy Kaling, Oprah Winfrey
Directed by: Ava DuVernay
Ready Player One
Ernest Cline's novel tells the story of OASIS, a massive online world which is an escape for many from a dystopian reality, and an 80s-themed treasure hunt for ultimate power within the game. I made my feelings about the book perfectly clear in my review, but plenty of readers loved it and cannot wait for the film.
Starring: Tye Sheridan, Olivia Cooke, Simon Pegg
Directed by: Steven Spielberg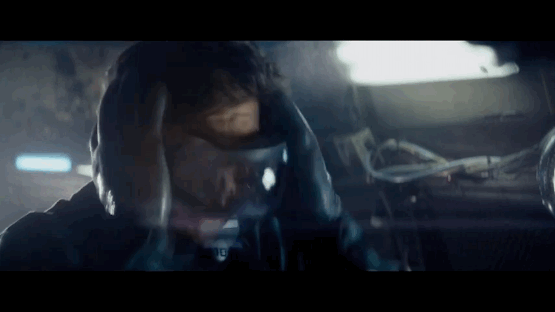 The Little Stranger
The book, by Sarah Waters, is one that I have seen in countless shops and on countless shelves (including my own) and never got round to reading. It's a Gothic novel about a doctor who visits a patient in a haunted house. The film coming out might be just the push I need to finally read it!
Starring: Domhnall Gleeson, Ruth Wilson, Will Poulter, Charlotte Rampling
Directed by: Lenny Abrahamson
First Man
James R. Hansen's book is about the life of Neil Armstrong, the first man on the moon. Obviously, this is my thing (space and astronauts!), so even though I don't usually watch biopics, First Man is definitely going on the list.
Starring: Ryan Gosling, Claire Foy, Jon Bernthal
Directed by: Damien Chazelle
Mortal Engines
My brother read this series of books by Philip Reeve when he was a kid and loved them, so when I visited my family home at Christmas I brought his copies back with me. This a steampunk series about cities that move about an empty wasteland on wheels, battling and eating other cities to survive.
Starring: Hugo Weaving, Jihae, Robert Sheehan
Directed by: Peter Jackson
---
Have I missed any films off this list? Are there any adaptations you're excited about this year? Let me know with a comment down below!