Updated on January 7, 2018
Book Awards 2017
I love a good round-up, so every year I put together my best (and worst) reads of the previous twelve months for the 50ayear Annual Book Awards! This year I have 56 books to choose from, and let me tell you, picking between them wasn't easy.
So, let's get going! You'll laugh, you'll cry… well, probably not, but you will get some damn good book recommendations. Here are the books that made my year in 2017.
Best Translated Book
Winner: We by Yevgeny Zamyatin
It's a late entry, as We was the last book I read last year, but Zamyatin's dystopian world coupled with his poetic writing style make this book totally irresistible. The story follows D-503, a 'number' (ie: citizen) living in OneState, a society ruled over by the Benefactor and run according to a mathematical formula for happiness.
Best Non-Fiction Book
Winner: Sapiens by Yuval Noah Harari
This book blew my mind. Harari takes several thousand steps back from humanity and looks at us from our earliest origins as intelligent apes, right through to our current modern society. Religions, philosophies and ideologies are analysed against the backdrop of an objectively uncaring universe, which really makes you question everything you know. The perfect mind-fuck.
(Honourable mention: An Astronaut's Guide to Life on Earth by Chris Hadfield)
Best Graphic Novel
Winner: The 100 Nights of Hero by Isabel Greenberg
Cherry and Hero are in love, but Cherry is married and another man is trying to seduce her. To distract him, Hero tells stories throughout the night, all featuring defiant women and a sprinkling of magic. The art style is beautiful, the stories empowering and funny, and the whole thing is a bloody good read.
Best Short Story Collection
Winner: The Paper Menagerie by Ken Liu
I think the only thing I need to say about this sci-fi/magical realist story collection is that I read the first story, 'State Change', and had to put the book down because it was so good I wanted to cry.
(Honourable mentions: Stories of Your Life and Others by Ted Chiang, Maps to Nowhere by Marie Brennan)
Best Sci-fi Book
Winner: Tau Zero by Poul Anderson
Last year this category was 'Best Poetry Collection', but I didn't read any poetry in 2017, so I'm changing this award to something I definitely did read: sci-fi. Obviously it's a bit inaccurate because sci-fi books feature in most of these awards, so this is really just an excuse to mention another one that I loved. Tau Zero is about a spaceship with a broken decelerator that travels closer and closer to the speed of light. It's hard, mathematical sci-fi, it gets really trippy, and I haven't been able to stop thinking about it all year.
(Honourable mentions: The Forever War by Joe Haldeman, Do Androids Dream of Electric Sheep? by Philip K. Dick)
Best series
Winner: His Dark Materials by Philip Pullman
I reread this series in 2017 and it remains my favourite trilogy-not-a-trilogy of all time. Although I wasn't enamoured with The Book of Dust: La Belle Sauvage when it came out this year (I will eventually give it another chance), the original three books are unmatched in their brilliance and I believe they helped to shape me as a person when I read them in my tweens.
Best Newcomer
For the best author I've read for the first time this year.
Winner: Ken Liu
The man behind The Paper Menagerie, I now want to read everything he's ever written. I already have his translation of Liu Cixin's The Three-Body Problem, and I might pick up his fantasy series The Grace of Kings. You know you've found a good 'un when you want to eat up all their work.
Lifetime Achievement Award
For the best author I have read this year, and before, who continues to impress.
In 2016 I awarded Brennan's Lady Trent memoirs the Best Series award. In 2017 she finished that series brilliantly with Within the Sanctuary of Wings and published her short story collection Maps to Nowhere. I'm a confirmed fan – I bought and read both of those books as soon as they came out – so of course Brennan deserves this award.
Best Book to Movie Adaptation
Winner: The Green Mile, based on the serial novel by Stephen King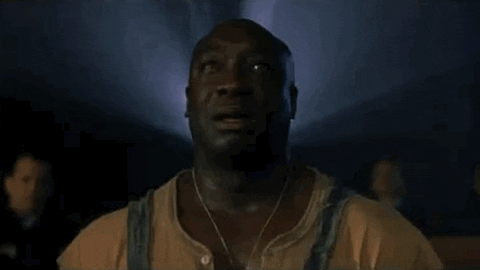 I saw so many good book to movie adaptations this year (that honourable mentions list is going to be long), but this was the year I first watched The Green Mile all the way through, and I think it's as close to perfect as a film can be. I adored it.
(Honourable mentions: My Cousin Rachel, IT, The Disaster Artist, Blade Runner)
Most Beautiful Cover
Winner: Swimmer Among the Stars by Kanishk Tharoor
Naked hardback, dark smoky blue, silver foiled stars, a cute lil elephant – this cover is truly stunning. The stories themselves are a little hit and miss, but there are some gems in there, and I think the cover beautifully encapsulates the atmosphere of the collection.
(Honourable mentions: Under the Skin by Michel Faber, The Essex Serpent by Sarah Perry)
Worst Book
Winner: Nocturnes by Kazuo Ishiguro
I couldn't get on with this book at all. The stories are all about 'tortured artists' who are all just self-important idiots going on about how great and misunderstood they are. That's a tried trope anyway, but it's especially tiresome to read five of the same story in a row.
Best Book
Winner: Children of Time by Adrian Tchaikovsky
If I had to write a checklist of my favourite bookish tropes of the year, Children of Time would tick them all. Humans setting out into space with no knowledge of what they'll find – check. A distant world with a minutely detailed alien society – check. Feminism/female empowerment by the bucketload – check. A complex analysis of what it means to be human – double check. This is 600 pages of clever, captivating, thoroughly researched sci-fi that I gobbled up in just a few days and haven't been able to get out of my head since.
(Honourable mentions: The Essex Serpent by Sarah Perry)
---
So that's it! I read some incredible books in 2017, and they all helped me to gain a clearer idea of what I love to read. Now that I know myself and my tastes even better, I should be able to find even more brilliant books in 2018. I can't wait!
Have you read any of my winning books or are you planning to? What were your favourite books of 2017? I'd love to read your thoughts in a comment down below.
Image sources:
Ken Liu by Larry D. Moore, CC BY-SA 4.0, https://commons.wikimedia.org/w/index.php?curid=53295648
Marie Brennan by Damdamdidilolo – Own work, CC BY-SA 4.0, https://commons.wikimedia.org/w/index.php?curid=49262455